Digital Information & Wayfinding Systems
Innovative solutions for your building complex
Our user-friendly navigation and wayfinding systems: easyGuide, easyMaps, mapsEngine and carFinder are designed for a wide range of applications and industries. 
These ready-to-use applications are platform- and device-independent and offer multimedia functionality.
The wayfinding system for all your needs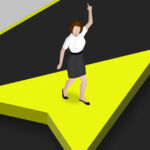 Onboarding | Executive Assistant
The onboarding process has been a success! Since August 2023, Sarah has joined our team as an Assistant to the Management. We are eagerly looking forward to the upcoming collaboration and are truly excited about her experiences and the unique perspectives she brings to the table.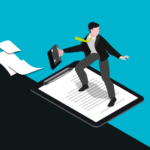 eXPO23 | Smart. Digital. Kommunal. in Hanau
Germany is known for bureaucracy and administration, an area that still has a lot of potential. Together, let's explore what the future holds and the impact we can make. On June 14th 2023, we will be presenting ourselves together with e-Kiosk on site and seeking intensive exchange with municipal actors and experts from ekom21 and their partners. Visit us in Hanau and experience our possibilities up close.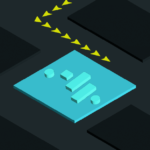 GRASSFISH | Summit 2023 in Stockholm
3d-berlin will be visiting Stockholm from May 31st to June 1st 2023, to gather new inspiration for the future. We are actively seeking dialogue with partners and experts who can help us build a bridge between online and offline with their solutions to explore new paths.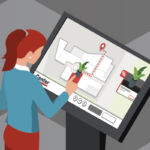 easyGuide Kiosk | Ad Banner
In our never-ending strive to improve the shopping experience, we've created a powerful advertising tool that integrates seamlessly with our easyGuide retail solution. The Ad Banner seamlessly connects your website to your shopping mall wayfinding system.
Let's revolutionise your shopping experience and contact us! [email protected]
With us you will find your way. We are your partner for an innovative wayfinding system in your building. We are a service-oriented company with modern and cost-efficient solutions that are easy to implement.