is a powerful and intelligent map module with common wayfinding features for easy integration into software applications. High-performance and versatile: The platform-, device- and solution-independent solution allows any application with HTML5 support, e.g. mobile apps, websites, digital signage platforms or room booking systems, to be quickly and easily extended with an appealing building map with extensive navigation functions. We take care of the creation of maps and route network so that integration can be started immediately.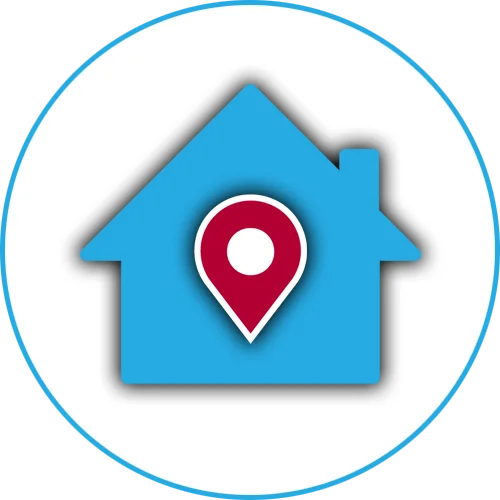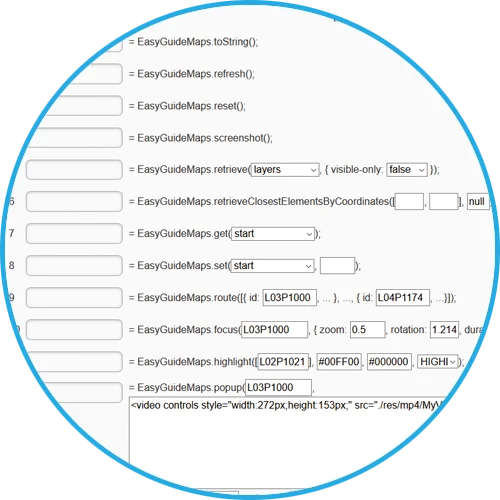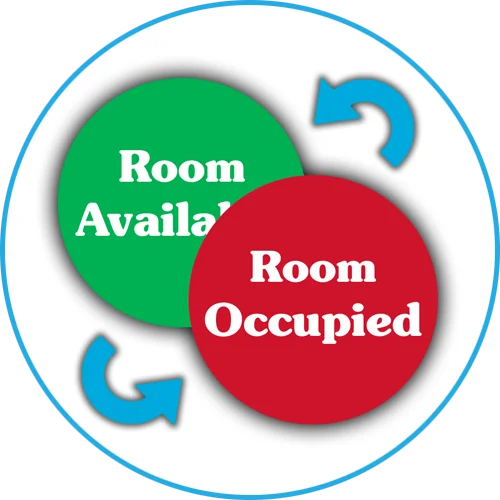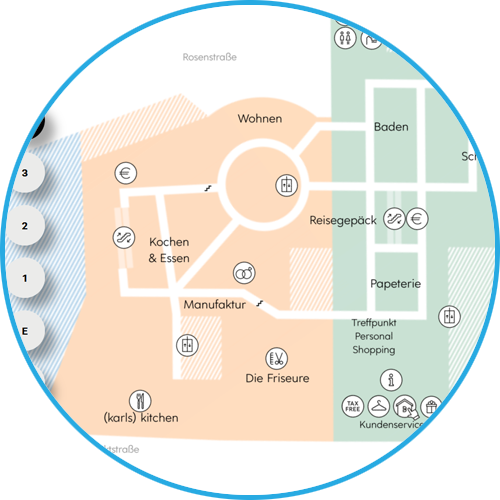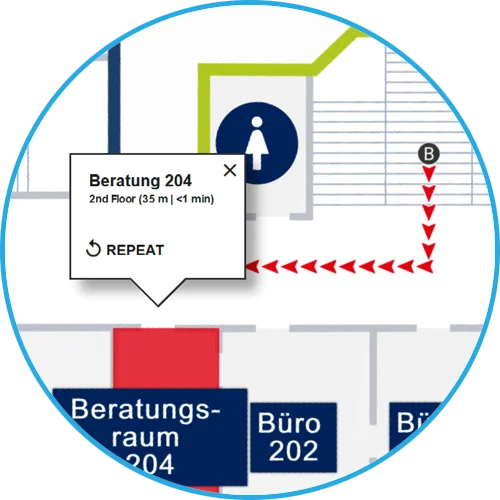 In this extension, essential features of the surroundings, such as houses and green areas around the building, are modeled in 3D and rendered in high resolution.
Thanks to lighting and shadows, this creates a depth effect that makes it much easier to locate the building and find your way around the environment.
The further you zoom into the map, the more details become visible. In this way, for example, in the overall view of the building, only significant locations are labeled, but in the highest zoom level, each room receives a room number label.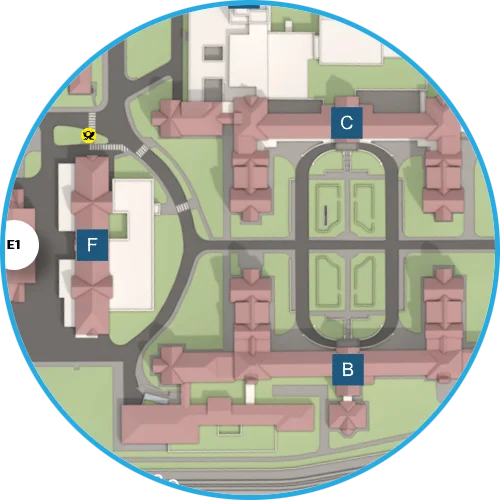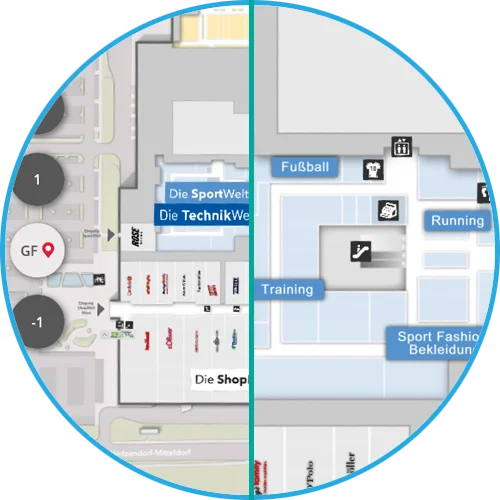 Learn more about other products!
Find the right solution for your project!