Shopping malls, airports and city centers often offer a multitude of parking spaces – which is convenient for the customer, but can quickly become a nuisance… "Where did I park my car again?"
The carFinder guides the user unerringly back to the car. Accurate to the meter, self-explanatory and available on any mobile device without installation.
By placing QR codes, users are navigated to their cars.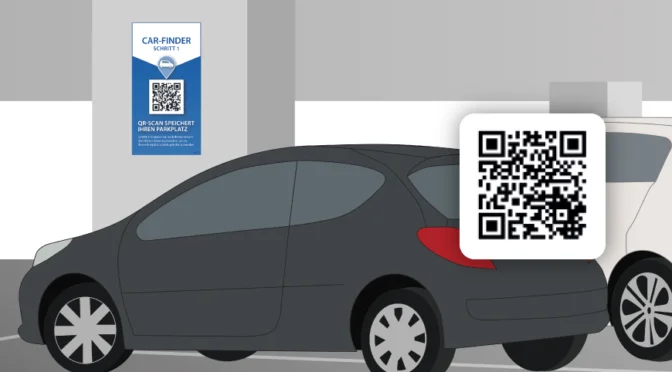 STEP 1: PARK & SCAN
Scan the QR in the immediate vicinity of your car. This will save its parking position.
The application displays the saved parking position on the map, along with the indication of what the next step is.The carFinder can be used installation-free in the browser of your smartphone.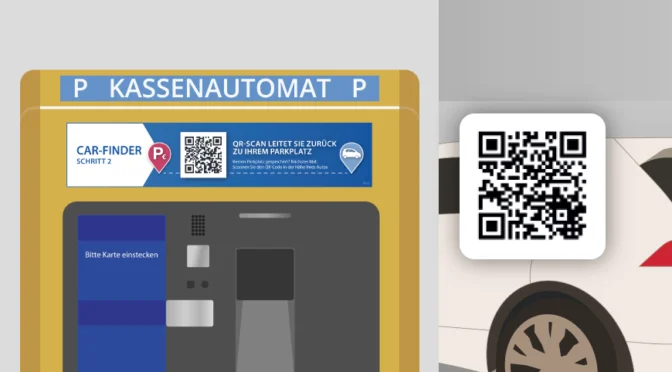 After your visit, scan the QR on the pay station to be directed back to your car. After the second scan, you will be shown step by step the route from the pay station you are at to your car.
In addition, you will receive information such as the saved parking position, the distance and the duration of the route.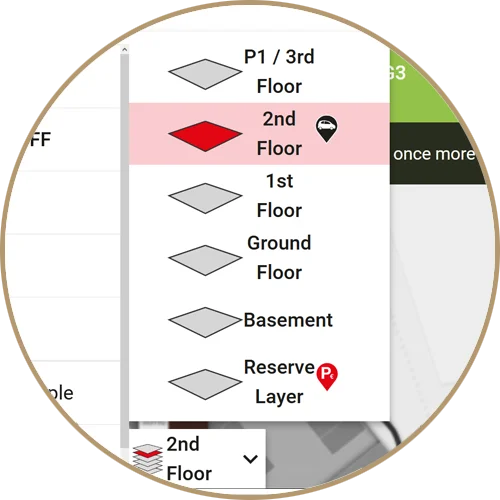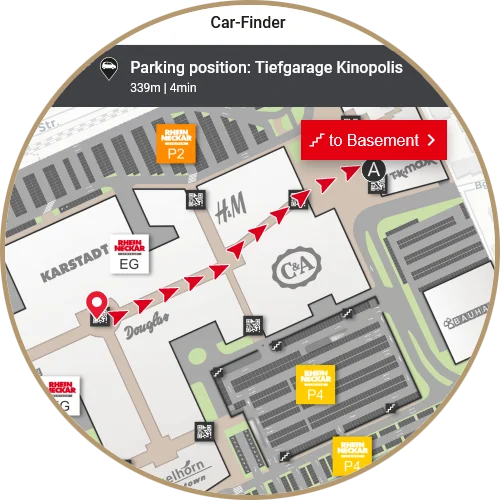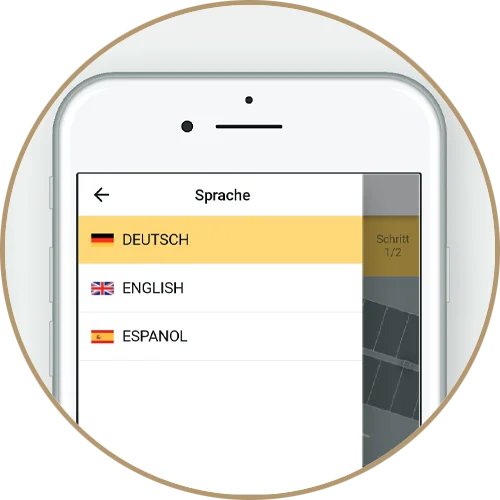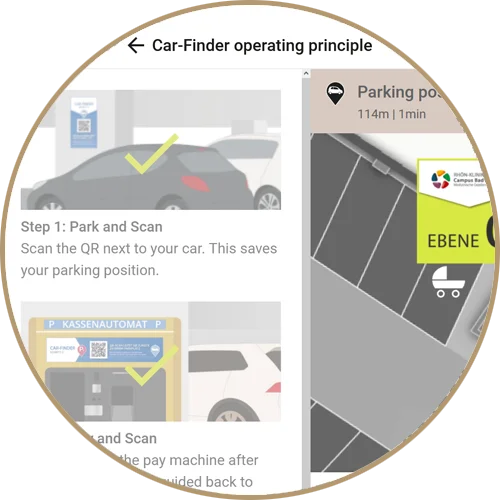 The design of the signage in the parking garage and at the pay stations is crucial to ensure that the user is made aware of, understands and uses the carFinder. A simple standard design is included in the scope of delivery. To incorporate your own corporate identity, a customized sign design can be created.
With this extension, important operator inputs are logged anonymously. In our service center, these can be analyzed by the customer in the form of statistics. Here the user receives information about the use and utilization of the carFinder. The period of observation (from/to, day/time) can be freely selected. This also allows general conclusions to be drawn, such as the utilization of parking spaces per time of day.
Since no personal data (such as IP address or fingerprinting) is collected and no technologies (such as cookies) are used to recognize returning users, the statistics are in compliance with the General Data Protection Regulation (DS-GVO).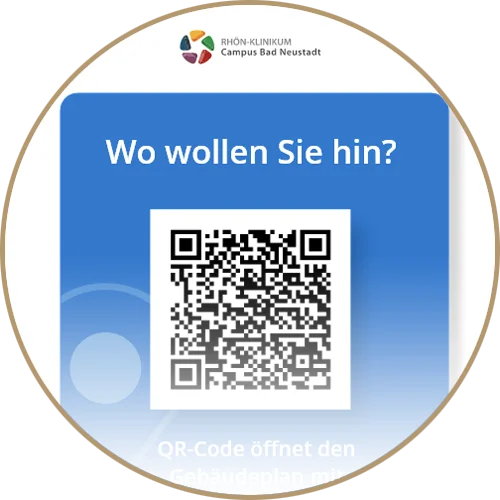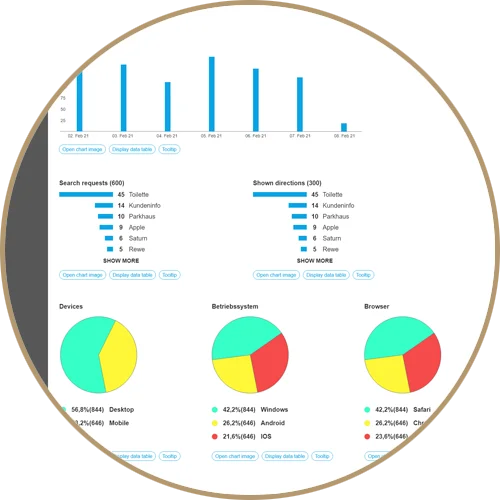 Learn more about other products!
Find the right solution for your project!