easyMaps is our powerful compact solution at an attractive entry price. The application provides quick information and orientation in small to medium-sized buildings. Using their own mobile phone or at the digital information point on site, visitors can determine their current location and find their way to the desired destination. The targeted placement of QR codes provides additional access to the information and guidance system of your building complex.
Via voice or keyboard input, the desired destination is highlighted on the interactive map together with the current location.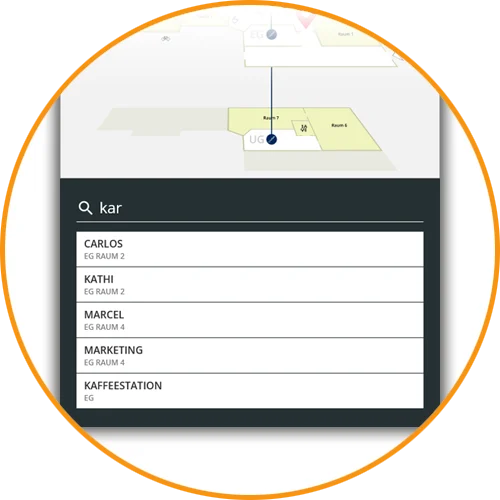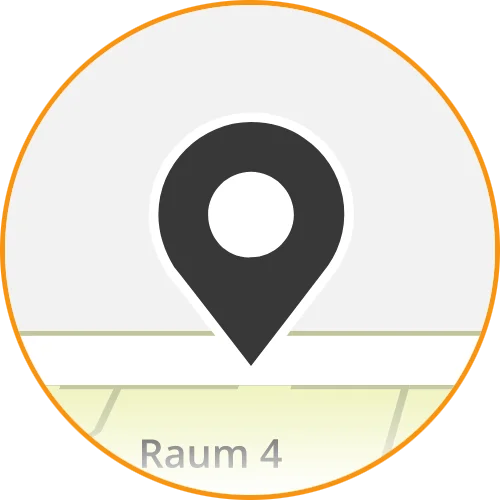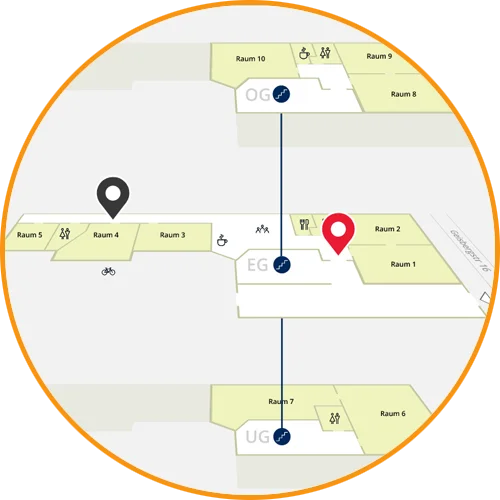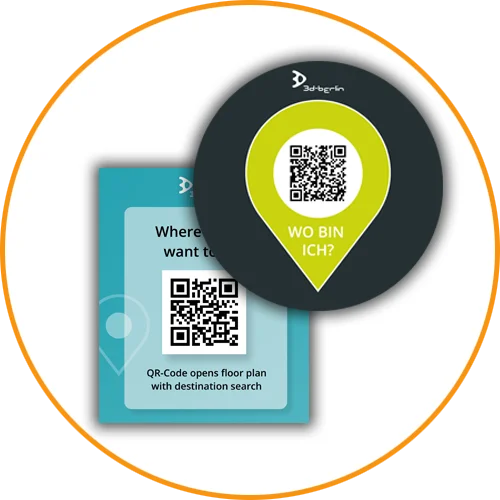 Learn more about other products!
Find the right solution for project!